Education, Re-education the Heart of the Floss Brand
Learning to fly isn't just an intense mental endeavor that the intelligently aggressive choose to take on and accomplish, it's also the inspiration and metaphor used in a popular hit by legendary musical artist Pink Floyd. Taking on such a large challenge is something that many are capable of accomplishing, but dedication to becoming an…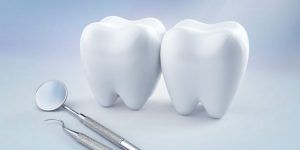 Learning to fly isn't just an intense mental endeavor that the intelligently aggressive choose to take on and accomplish, it's also the inspiration and metaphor used in a popular hit by legendary musical artist Pink Floyd. Taking on such a large challenge is something that many are capable of accomplishing, but dedication to becoming an expert on the subject is required. Some pilots learn what to do and not do driven by a fear of dying in a fiery crash. Others believe that preparation is the key to ensuring they will return home safely each time they leave the ground. If Dr. Michael Tran were a pilot, he would fall into the second group mentioned here. While shaping and building a growing dental brand he brings an eye to it for the importance that education plays initially and ongoing to carve out and maintain a competitive edge. From personal experience, he has found that knowing more than your peers typically leads to them following you, versus the other way around.
Michael is a big believer in education because when he's poured into furthering his education it has only poured more back into his life in return. Giving it a fair perspective, the FLOSS Dental brand that is growing and flourishing in Houston, Texas and beyond was actually being built cracked between books and behind classroom desks (with feet up!) before any office was built or operated by Michael Tran. He graduated from Dulles High School in Sugar Land, Texas in 1999 and then went on to Texas Tech University in Lubbock. While studying Business Management, Spanish and Interdisciplinary studies in West Texas, he did as many things as he could seek out to be certain he was always doing more than his peers to grow himself. He even managed the family's dry cleaning business while attending school to cut his teeth on what it was like to operate a business successfully. After his interest in pursuing a career in dental blossomed, he decided to pour all of his effort into mastering the craft. He likes to think that if knowledge is king, wouldn't having a lot of it lead to majestic happenings in the life he was building a foundation for with each knew knowledge block?
The Focus Became: Learn Everything Dental
While Michael was applying to dental school, he did what most immature college kids do — he completed an MBA focused on finance and real estate. Did we mention that the guy believes in education to grow himself? He got his first taste of dental school when he was accepted into Howard College of Dentistry class of 2011-2015. Given that it had a reputation for being the dental school in the US at the time that offered a quality program for the most affordable tuition and fees, he decided to end his search when accepted there. The school was located in Washington DC and he remembers looking forward to being so close to America's capital, where he could learn more about the country's great history that has offered open arms to immigrants for so long.
Michael was excited about being accepted to a dental school program, but was surprised when the reason that he was interested in the field in the first place shifted as he learned more about it. He knew pretty early on in life that he wanted to focus on a medical field for his career because of the opportunities it provides to regularly help and heal people. But he felt that the chances for owning his own practice in a medical-type field were best if he decided to focus on dental. After receiving just a little bit of education and a peek into the field that he loves on a whole other level today, he learned that he was drawn to the field for the challenges it presents daily. If it hasn't come through yet, Michael enjoys learning new things so he can solve things and make them better using the knowledge he has. Not bad goals for anyone, really.
With a strong desire to do more advanced studies, Michael moved back to the Houston area where he grew up and applied to Houston Advanced Education in General Dentistry (AEGD). Not only was he accepted to the school, but he also engaged in his studies daily on an intensity level that allowed him to become President of the Dental school's student organization, and to give the commencement speech at graduation. While studying at AEGD, he learned how to plan and perform advanced procedures. As a student he was given recognition again when he was rewarded the Critical Thinking Award which his professor gave at year end to the student who demonstrated the most understanding of the curriculum in class throughout the year. The program's director called it the 'smartest resident award'. Points were tallied throughout the year when students answered tough questions. Michael was the clear winner.
Dental Education Soon Entered the Clinic
Three weeks after residency at AEGD, Michael took a week long All on 4 course with Hiossen and Dr. Lastimado. During this experience he did so well during the live surgery portions that he was asked if they could start doing the LIVE surgery implant courses at the FLOSS Dental offices. Soon after the courses were being held at FLOSS, and he was invited to become a part of the Hiossen AIC faculty team. Dr. Tran truly is an anomaly among his group of peers that make up the faculty. When he's teaching courses he is often asked by doctors how he started teaching so early in his career. The other faculty members and even some students have been practicing dentistry for decades, not years. Dr. Lastimado has taught close to 1,000 students at this point as an educator in advanced dentistry, and does not recall bringing on other students, especially general practitioners, to become faculty members. The other Hiosson faculty are oral surgeons and periodontists. His father led his family to escape communist Vietnam on the family's third try after serving a six year prison sentence fighting for the family's freedom. Michael has a legacy in his blood that often allows him to defy all odds. Dr. Tran has a regimented schedule and budget that that makes continuing education a pillar for growing the FLOSS Dental brand.
About FLOSS Dental:
FLOSS Dental is the fastest growing retail dental brand with headquarters in Houston, Texas. Their success is underpinned by the brand's promise to always provide A New Experience in Dental. With almost a dozen units operating in north Texas and beyond, the company has been making consistent investments in growing the brand nationwide. New FLOSS locations are currently being developed in Georgia, Ohio, and the US Virgin Islands. For information on Floss Dental visit flossdental.com, and FLOSS franchising visit flossfranchise.com.