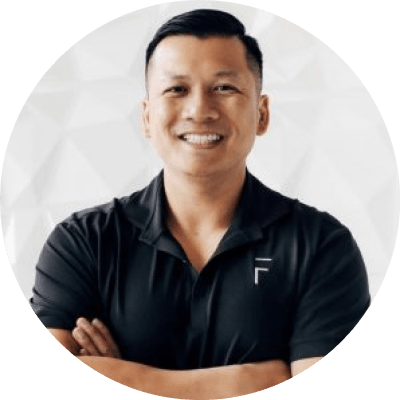 Dr. Michael Tran
Dr. Michael Tran has an insatiable appetite for knowledge. It began with his education. First he graduated from Texas Tech University with two Bachelor degrees in Business Management and Spanish. After earning his MBA at Tech, he began his dental education. He completed his Doctor of Dental Surgery degree at Howard University in Washington, DC, and an Advanced Education in General Dentistry residency at the University of Texas Health Science Center at Houston came next.
Dr. Tran doesn't do status quo. His commitment to ensuring he's always able to offer patients the best care available in the industry today is backed up with action. Dr. Tran is a pioneer and leader in evolving digital dentistry. He teaches digital dentistry techniques and workflows with his 3D Implant Institute. Dr. Tran has now taught hundreds of other doctors how to surgically place implants. He's now growing his peers while growing FLOSS.
So what's next for Dr. Tran? Without question, his commitment to continue to learn everything there is to know about the world of dentistry will go on. To answer the question in one word: Growth. Dr. Tran is leading an incredible team dedicated to growing the FLOSS brand nationwide, and growing patients' confidence is always the focus at FLOSS Dental.