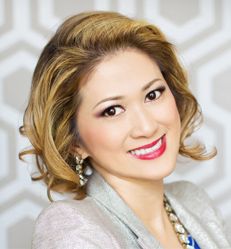 Dr. Vi Nguyen
Dr. Vi Nguyen is a general and cosmetic dentist serving the community. Dr. Nguyen attended the Texas A&M University, Baylor College of Dentistry, where she received her dental degree in 2001. She has over 16 years of experience!
Patients see her for a variety of reasons, including fillings, bridges, root canals, dentures, full mouth cases, invisalign, braces, and implants. Because Dr. Nguyen is bilingual in English and Spanish, patients from a variety of backgrounds enjoy having her as their dentist. "Dental appointments should be a pleasure, and a luxury, not a chore."
Dr. Nguyen is committed to helping her patients enjoy a healthier lifestyle. She works with each one to discuss ways they can make better choices for their health. She welcomes patients and families of all ages from babies to seniors. In her free time she likes to spend time with her husband and her 3 young children.
"My job is to give everyone the confidence and love for their healthy and brilliant smile. I will work tirelessly, to make the experience as painless as possible and we will work on a personalize treatment that will fit well with each patient needs and aesthetic dreams. I'm so glad to be here and ready to meet and serve everyone here in Sugar Land and the surrounding areas."