A Dental Brand Always Sharpening The Sword
There are so many strategies and theories that companies attempt to gravitate to and bring to life in their businesses. Whether it's things that the business owner has learned from past trial and error, or a strategy learned from others that have gone ahead before them, everyone has tactics they choose toward achieving their goals….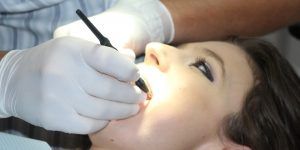 There are so many strategies and theories that companies attempt to gravitate to and bring to life in their businesses. Whether it's things that the business owner has learned from past trial and error, or a strategy learned from others that have gone ahead before them, everyone has tactics they choose toward achieving their goals. Reality is not all strategies to grow a business were created equal. Some approaches or strategies may serve to grow or positively spike the business for the short term, but it's the things a business does ongoing that truly make a difference for the long haul. To give an example of how this works in another situation, let's put ourselves in the shoes of an olympic athletic competitor for a moment. Just think about how these athletes train for years before they ever face the opponents they must beat to win a medal. That competitor can be someone who looks very different from them and lives on the opposite side of the globe. However, when Olympic competitors come together on a world stage the margin of victory in every competition comes down to a fraction of a second. Some go home winners and some not as fortunate. In the end, everyone there came really close to being the best in the world that day but there is only one winner in each event.
Knowledge and Brand Value is Accumulating
So what makes the difference? If you ask any competitor in any field you will get a lot of common themes in answers, said different ways. In the dental field, there are those doctors who decide to operate according to the status quo. They let other doctors research and try out new services and techniques well before they adopt them on their own. They expect others in their industry to create the new path and then educate them on how to do it. There is nothing wrong with this approach to dentistry, as the services they offer are tried, tested and proven well before they offer them to their patients. However, patients typically want more than a super conservative person when it comes to their health any more. The most conservative people don't typically adopt new things early on and aren't known to be the most tech savvy. Every avenue of healthcare is evolving so rapidly today that it is best to have doctors in your life that move at the pace that the industry is moving. Otherwise you may be missing out on new and better ways to manage your health. Dr. Tran and the team at FLOSS Dental will never bring a new technique or service to a patient before it has been proven to be a safe and effective treatment. However, the goal of the collective FLOSS network is to be providing the latest, freshest experience available in the dental industry. The ability for new services to be introduced across a large network of dental offices gives FLOSS doctors more eyes in the field. The doctors love exchanging ideas and advice with each other. It's the ultimate situation for a business owner/operator. You have a large group of friends with actual insight on what you're doing, because they're doing it, too. You get to grow your own business while helping others grow theirs. There's a lot of win in that formula in the day to day operation of the network of practices.
An Intense Continuing Education Regimen
You may think that you have known someone that is thorough about knowing something so well that it cannot be argued they are the current expert on the subject. Dr. Michael Tran has some funny qualities about him that some might look at as quirks. But what we're talking about here is not a quirk. The regimen that Dr. Tran keeps for keeping himself and the leaders growing the FLOSS Dental brand educated on the dental industry can be summed up in a single word — Continuing. Although that statement might have come across as intentionally cute, there really isn't a person you will meet more dedicated to learning in an effort to grow himself. Dr. Tran got it early on — know more and it opens more doors. When he was attending classes, he was the guy reading and studying when he wasn't in class. His thirst for knowledge on any topic that he gets interested in learning and mastering is often insatiable. Recently he took a course on wisdom teeth extractions although he is proficient in them. Why did he invest in and take the course? Simply to get better. The lecturer that put on the course has done more than 100,000 wisdom tooth extractions and is able to do all four teeth involved in a full wisdom teeth extraction in less than seven minutes. That's fast. Although Dr. Tran had seen the lecturer firsthand when he did his sedation training, he chose to get more exposure to him, given his unique superior ability to perform specific procedures. This is what we mean by sharpening the sword. Dr. Tran not only taps in to continuing education to learn emerging techniques and procedures, he also uses it to be sure he is the best at those that already exist. He passes this knowledge along to the doctors growing the FLOSS Dental brand.
The intensity is kept at a steady pace in regard to continuing education, with the company dedicating a minimum of $40,000 to the efforts each year. Courses for a single weekend can cost as much as $10,000 for an individual course, so the calendar is carefully planned to ensure that the company covers all of the bases it wants to. When asked what he was currently up to on the CE front, Dr. Tran responded, "I take a lot of CE. I traveled to Budapest with Dr. Lastimado to take Istvan Urban's Regeneration continuum. He's the leader in growing bone vertically. I am going to Utah this weekend to participate in an advanced lecture series on wisdom teeth extraction even though I am proficient in them. I saw the lecturer firsthand while studying sedation and a few of the things I saw him do kind of blew my mind. I know I'm paying the right person when investing in finessing my skills in this craft when someone is that good." It is a joy to talk to Dr. Tran because it does not take long in any conversation with him to just get that feeling he loves what he does. It's a passion that's hard not to gravitate to, like that of a professional athlete or talented Hollywood actor. But the other thing that just works is his bedside nature and the fact that he remains humble in anything he does. Michael never forgets his humble roots starting life in a refugee camp. He can relate to anyone. Being someone who likes to learn so much, he's had a long string of teachers and professors that have taken him under their wings. Some of them even learn from him now.
About FLOSS Dental:
FLOSS Dental is the fastest growing retail dental brand with headquarters in Houston, Texas. Their success is underpinned by the brand's promise to always provide A New Experience in Dental. With almost a dozen units operating in north Texas and beyond, the company has been making consistent investments in growing the brand nationwide. New FLOSS locations are currently being developed in Georgia, Ohio, and the US Virgin Islands. For information on Floss Dental visit flossdental.com, and FLOSS franchising visit flossfranchise.com.